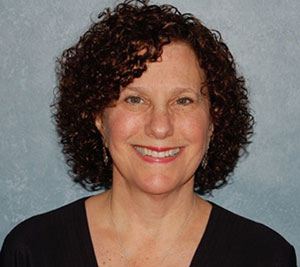 Joyce Eisenberg
Joyce Eisenberg, an award-winning author and columnist, has written about everything from parenting and Paris to knife-throwing, bagels and breasts. She is the co-author of The Scoop on Breasts: A Plastic Surgeon Busts the Myths (Incompra Press 2012). An accomplished editor, Joyce has edited newspaper articles, magazine features and books on travel, banking, dyslexia and spirituality, cooking and the Holocaust.
Jewish Topics
For 18 years, Joyce was editor of special supplements for the Jewish Exponent, a Philadelphia weekly newspaper. Her work there gave her the chutzpah to write the JPS Dictionary of Jewish Words with Ellen Scolnic. As The Word Mavens, Joyce and Ellen frequently speak to synagogue and community groups; write essays together that appear in newspapers and magazines nationwide; and have an award-winning blog, Shmoozing With the Word Mavens. They recently released their second book together, The Whole Spiel, a collection of 34 funny essays about digital nudniks, seder selfies and chicken soup memories. To read more about The Word Mavens, click here.
Travel Writing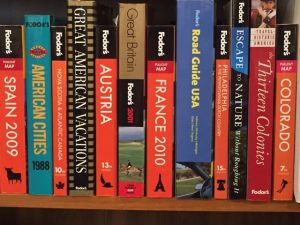 An enthusiastic traveler, Joyce Eisenberg has trekked through the poppy fields of northern Thailand (B.C. – before children) and the lava fields of Iceland (W.C. – with children). At home, she's spent most of her career writing about her native Philadelphia, much of it for Fodor's Travel Guides. She penned (on an Osbourne computer with 64K of memory) the first Fodor's guide to the city in 1985. She's contributed to Fodor's Escape to Nature Without Roughing It and Fodor's Road Guide USA and edited Fodor's Guides to England, Hawaii, Paris, Austria and Spain. Her articles have appeared in Hadassah, Woman's World, The GlobeHopper, Military Lifestyles, Travel-Holiday and Walking magazines.
Book Editing, Marketing and Public Relations Projects
A conscientious writer and a respectful editor, Joyce lends her expertise to newsletters, press releases, capital campaigns, brochures, website content and radio advertisements. Her clients include Premier Builders, Delaware Hospice, NorthEast Treatment Centers, Drexel University College of Medicine, Intern Exchange International, and the East Coast Center for Cosmetic Breast Surgery. She has contributed articles to The Philadelphia Inquirer's Home & Design section. Joyce is available to edit your manuscript and guide you through the publishing process, whether you choose the traditional route or self-publishing.
Joyce lives in Merion, PA, with her husband, Ted. She has two grown children, Ben and Samantha. She is a graduate of Penn State University.