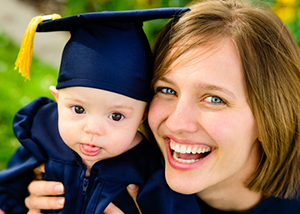 Kvell
v. Yiddish: to burst with pride
"Noah's mom kvelled when he graduated to solid food."
Read The Word Mavens' Essays
Did you read the Word Mavens Mother's Day essay in The Philadelphia Inquirer? Come across one of their "Shmoozing With the Word Mavens" blog posts? Enjoy their entertaining program at your Sisterhood luncheon?
If you want to read – and laugh – some more, here's a sampling of their essays and articles. Click on each title to read the story. Consider it a nosh. And if you're still hungry, you can read 34 more essays in their latest book, The Whole Spiel: Funny essays about digital nudnicks, seder selfies and chicken soup memories.
From The Philadelphia Inquirer
"Commentary: Bonus points! Free stuff! For our loyal customers"
Many clubs want us as members, and not a day goes by without them emailing us with offers. Sometimes the advantages are dubious, but if you ask us, we'll likely sign up – just in case.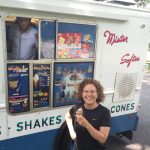 ​"Time to Relive the Favorites of Summer​"
Our kids gave us a reason to do our favorite things all over again. So if the ice cream truck arrived right before dinnertime, we didn't deny our kids, because we wanted ice cream, too. We'd stand in line with them, helping them choose, and then we'd ask them for a bite.
"Just Wait Till You Have Kids!"
It's a revelation to young mothers when they discover that there are many different ways to parent.
​"To Pack or to Pitch? We're the Grown Ups Now"
Cleaning out our parents' and in-laws' apartments and houses — when they've downsized, moved, or died — has made us vow not to put our kids through the same task. 
From The Forward
"Six Excuses to Celebrate Jewishly This Summer"
I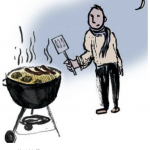 n the name of anthropological research, we dug into the vault and uncovered a few unknown holidays observed by Jewish suburbanites around the country. Won't you join us in celebrating Rosh to Barbecue and Pulke Day? We will whip up an apple cake and set the table for 10.
"Hamantashen: Ode to a Purim Cookie"
In the beginning, there was mun. And it was good. But we prefer lekvar. And even though Purim is only one day, we buy or bake enough hamantashen to last for two weeks.
From NewsWorks.org
"Are We Too Old to Wear That?"
When you can't decide which clothes you should keep, you need a daughter. We'd lend you ours, but we need them.
"How to Leave a Party Early – And Still Be a Good Person"
On the way to the affair, one of our husbands is wont to ask: "What time does this party end?" His follow-up question? "How long do you want to stay?"
From the Jewish Telegraphic Agency 
"South Philly's Hippest Bakery Has a Yiddish Name"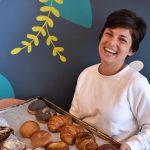 At Essen, South African-born pastry chef Tova du Plessis is updating Eastern-European Jewish classics with her chocolate halva babka, za'atar-topped challah, and reinvented honey cake.
From InterfaithFamily.com
"Cohen, Israelite, Levi or Royal"
When we received an email suggesting that Kate Middleton might be Jewish, we were off and running, imaging a balabusta in Buckingham Palace.
Permissions
To request reprint permission for any of the articles appearing here, please contact The Word Mavens at  info@thewordmavens.com.
"Well written. Brought back so many memories of my childhood growing up in the 1940's in Boston. I even learned some words I didn't know."
– Edward Kaplan
"This book was both tender and hilarious! I laughed out loud. Wonderful stories …"
– Kathy Lockwood
"A thoroughly enjoyable read! So adorable, clever, astute and truly delightful – a TREAT!"
– Penina Gould
"Well organized and thorough explanations of the Jewish words. A good reference of phrases for us now that the matriarch of our family has passed away."
– Klassynj, Amazon review
"This book should be on the shelf of every Jew. I have used it all the time when I need clarification or just forget and want to confirm."
– Kenneth Ellman