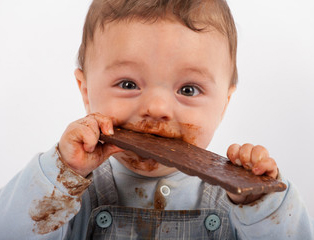 Shmutz
n. Yiddish: dirt, filth
"He loves chocolate, but oy… the shmutz
when he eats it!"
The Whole Spiel
Funny Essays About Digital Nudniks, Seder Selfies and Chicken Soup Memories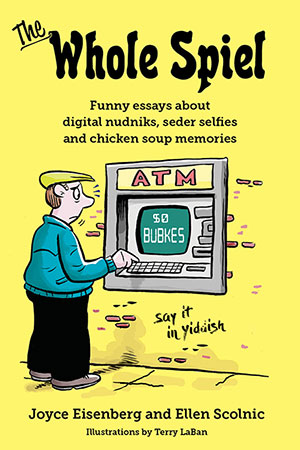 If you call it a mechayeh when you take off your Spanx…
Say, "I've got to wipe the shmutz off these glasses"…
And stock the refrigerator with all their favorite foods when the kids come home…
. . . then you'll recognize yourself, your bubbe, and the entire mishpuchah in The Whole Spiel, a collection of 34 humorous essays take a heartfelt look at modern life as members of the tribe.
The Word Mavens find inspiration and humor everywhere. When Joyce Eisenberg and Ellen Scolnic went shopping for Passover and were confronted with six different kinds of gefilte fish and a dozen choices of matzah, they came home and wrote "Four Questions, Three Matzot and Too Many Choices."
Feeling nostalgic for the days when summer outings meant taking the kids to the zoo, chasing the ice cream truck and playing mini-golf, they penned "It's Summertime and We Need to Rent a Kid."
"From the women who taught us the difference between a shlep and a shlub, stories that will make you laugh out loud about all of our mishegoss. Read and enjoy – I did!"
– Lu Ann Cahn, Emmy-winning journalist and author of "I Dare Me"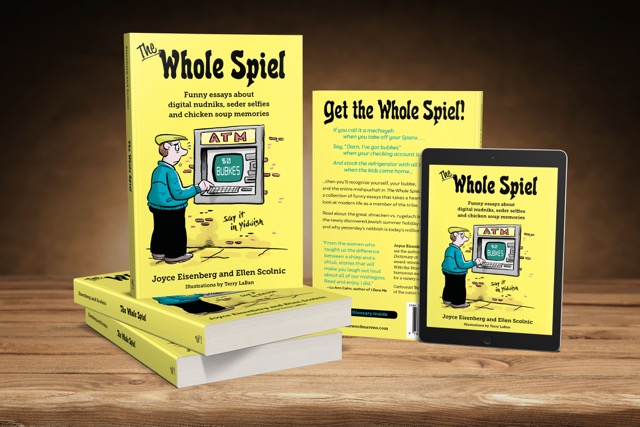 The Whole Spiel is filled with funny stories everyone can relate to: neighbors with chutzpah, uncles who are shnorrers, and a JDate who turns out to be a nebbish. The Word Mavens weigh in on the rugelach vs. shnecken debate and tell readers all about knipples.
Joyce and Ellen found a kindred spirit in cartoonist Terry LaBan who illustrated their book. They described to Terry how Yiddish infuses many aspects of modern life – like crying "Oy!" when they lift a suitcase. Terry replied, "You mean like when you're out of money and the ATM says you have "bubkes?" Yep, he gets it!
The Whole Spiel was an award winner in the Pennsylvania Press Club's 2017 Communications Contest. It took First Place in the humor category.
The Whole Spiel is the second book by The Word Mavens. It's a follow-up to their best-selling Dictionary of Jewish Words. In the Dictionary, you'll find the definition of kine-ahora. In their new book, you'll get the whole spiel about how bubbes used to tie a ribbon to a baby's crib to keep the evil eye away.

Winner:
Multicultural Nonfiction
Finalist:
Humor/Comedy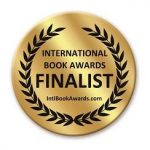 Finalist: Humor

Winner: Nonfiction/Humor
REVIEWS
"A very enjoyable and fun book to read for all. It brought back wonderful memories from my childhood."
– Pearl Kouzi
"This anecdotal account of Jewish family life through an exploration of its vocabulary is great fun to read. I learned a lot, laughed a lot, and will share a lot of their stories with my own friends and family. And I will use my newly enriched lexicon with pride in my Yiddishkeit."
– Sue Katz
"Great! These essays are about me, too. I don't feel alone anymore! I love you, Word Mavens."
–Lisa Marks
"I'm no maven or anything – though I have been accused of being a shiksa – but this was a seriously fun read! Thanks.
– Jana Bozeman
"I dip into your book and laugh out loud. You have captured the wonderful mix of all the generations – from the rituals of intergenerational vacations without space to the tech issues of today."
– Judy Ebby
"Terrific commentary on living a modern life!"
– EllenSue Jacobson
"I like the way you Word Mavens think and write!"
– Cassandra Krivy Hirsch, author of "Under the Linden Tree"