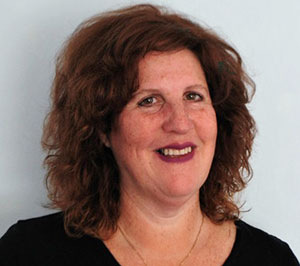 Ellen Scolnic
Ellen Scolnic is an award-winning feature writer, reporter and publicist. For more than 25 years she's written about everything from teaching your teen about personal hygiene to visiting the Navajo reservation in Arizona.
Features
Ellen's humorous and heartfelt articles have appeared in publications including Parents Magazine, American Baby, The Christian Science Monitor, The Philadelphia Inquirer and American Woman. Her family life articles are frequently picked up by the Parenting Publications of America and reprinted in their member newspapers across the country, including Big Apple Parent, Baltimore's Child, Parents Express and others. Her general interest features on travel, home and style, modern life and more have appeared in magazines and on websites nationwide.
Personal Essays
A frequently syndicated writer, Ellen's essays give an insider's glimpse into the daily life of modern families – everything from teens trading possessions on Facebook to children leaving the nest for college. Her "Mom's the Word" column ran in Main Line Life newspaper. She's also written for Senior Wire, a newspaper syndication service for adults.
Jewish Topics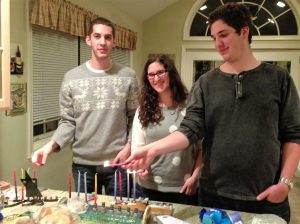 With her writing partner, Joyce Eisenberg, Ellen has a special interest in Jewish topics. Together they are The Word Mavens, and they wrote the best-selling Dictionary of Jewish Words (Jewish Publication Society). The Word Mavens frequently speak to synagogue and community groups. They write essays together which appear in newspapers and magazines nationwide. They have an award-winning blog, Shmoozing With the Word Mavens. They recently released their second book together, The Whole Spiel, a collection of 34 funny essays about digital nudniks, seder selfies and chicken soup memories. To read more about The Word Mavens, click here.
Public Relations and Marketing
Ellen is an experienced public relations and communications professional. She has worked with a variety of clients to write, edit and produce brochures, direct mail appeals, newspaper feature stories, donor recognition pieces, press releases, newsletters, advertisements, and media coverage. These include:
Federation Early Learning Services, an early childhood education agency with eight preschool centers
Jewish Family and Children's Service of Greater Philadelphia, a multifaceted social service agency
Reconstructionist Rabbinical College, the seminary of the Jewish Reconstructionist Communities
The surgeons of the Cornea Service at Wills Eye Hospital in Philadelphia, PA
Ellen lives in Wynnewood, PA, with her husband, David. They have three grown children, Michael, Jessica and Andrew.